This past weekend was a busy and relaxing one! It started off with Zumbathon on Saturday morning. My sister had told me about it. The goal was to get 1200 people together to set the world record for the largest ZUMBA gathering. It was part of
Palmetto Health 28 Days of Heart.
. Everyone was asked to wear red:
Here I am with my sister(left) and cousin(right)!!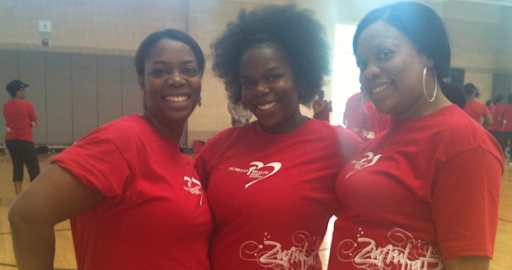 After the Zumbathon I met up with my husband and son who were at a birthday party. After the party was over I headed out to get some more things for my son's bday. Then it was onto a photo shoot:

The pictures will be used for my business' website.
Throw in some movie watching and laundry(ugh) that about sums up my weekend.
I enjoyed the 3 day weekend but I'm so glad it's over. I ordered a new battery and charger for my laptop and fingers crossed it will come today!!
How was your weekend? Did you get a 3 day or 2 day weekend?