Obsessed: Hats and Fascinators
Particularly this one:
Like the majority of the world, I watched the Royal Wedding. But, I believe in may be in the minority with those that likes Princess Beatrice's hat. I am OBSESSED with it. I can't stop thinking about it. It reminds me of bow diamond rings that I have seen:
I liked most of the hats that the women wore to the wedding but Bea's is staying with me. I had to do a little research and see what else this girl had donned on top of her head:
In this next picture she is not making the best of faces but it's all about the hat anyways: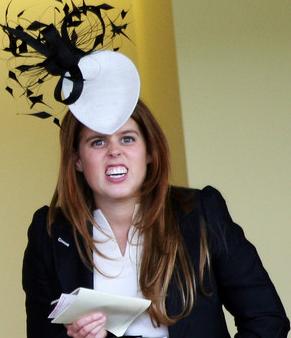 Oh! I also loved what Victoria Beckham was wearing.
Her human accessory isn't too shabby either! I love pregnant women in heel! I rocked my heels my whole pregnancy and returned the ugly looks when I received them.
I have a wedding coming up and yesterday I posted my potential outfit. I feel that it is my obligated duty to add a hat to the mix. I put together an inspiration board (using Polyvore, again) of some hats and fascinators that I love:
Hats and Fascinators by Shanika Pichey featuring feather hats